Research-Based Methodology
Since 1998, Prosci has conducted biannual benchmarking studies on change management. With data from more than 8,100 research participants, our best practices research is the largest body of change management knowledge. You will engage with that research through our practical, up-to-date models and service solutions.
Focus on Results
We practice change management because it helps achieve results. You'll benefit from our research on what works and what doesn't when applying change management at the individual, project and enterprise levels. We'll partner with you to ensure that your organization achieves the change outcomes you seek. Whether developing change management maturity or pursuing career advancement, you'll find our commitment is to equip and guide you to achieve your goals.
Easy-to-Use Models and Tools
The Prosci ADKAR® Model is a simple, common-sense approach to understanding an individual's change journey. It is easy to explain and allows you to immediately internalize and apply change management concepts. The rest of Prosci's models and tools are equally intuitive.
Commitment to Transferring Knowledge
We believe in the value of providing you with knowledge, tools and training. Our experience suggests that an internal face for change management is much more effective, so we will support you as you and your organization develop the ability to successfully apply change management on every project and in every situation.
Holistic Training and Tools
The breadth of our training, tools and services will support you, whether you are an individual practitioner looking to further your career or an organization strategically embedding change management capability. Our role-based methodology also ensures that everyone in your organization has the knowledge and tools they need to succeed at change management from beginning to end.
The Prosci Change Management Methodology
Organizations must continually change and evolve to succeed. Yet changes such as technology deployments or new processes often fail because leaders and teams put too much focus on the technical aspects of the change. For successful change, organizations must also focus on the people side—and how to ensure that each individual embraces and adopts the change.
Prosci has been conducting in-depth change research for more than 20 years. We've studied how individuals experience and respond to change, as well as the strategies of change leaders around the globe.
Based on our best-practices research, we developed the Prosci Methodology for change management. When applied, it supports individuals in transitioning from the current state to the future state, an approach that leads to successful project outcomes.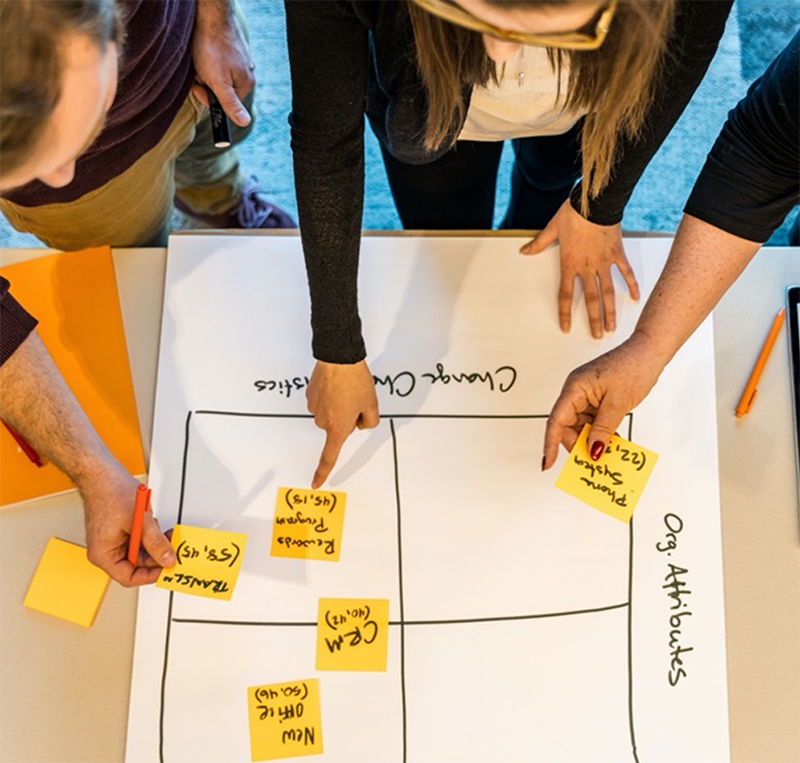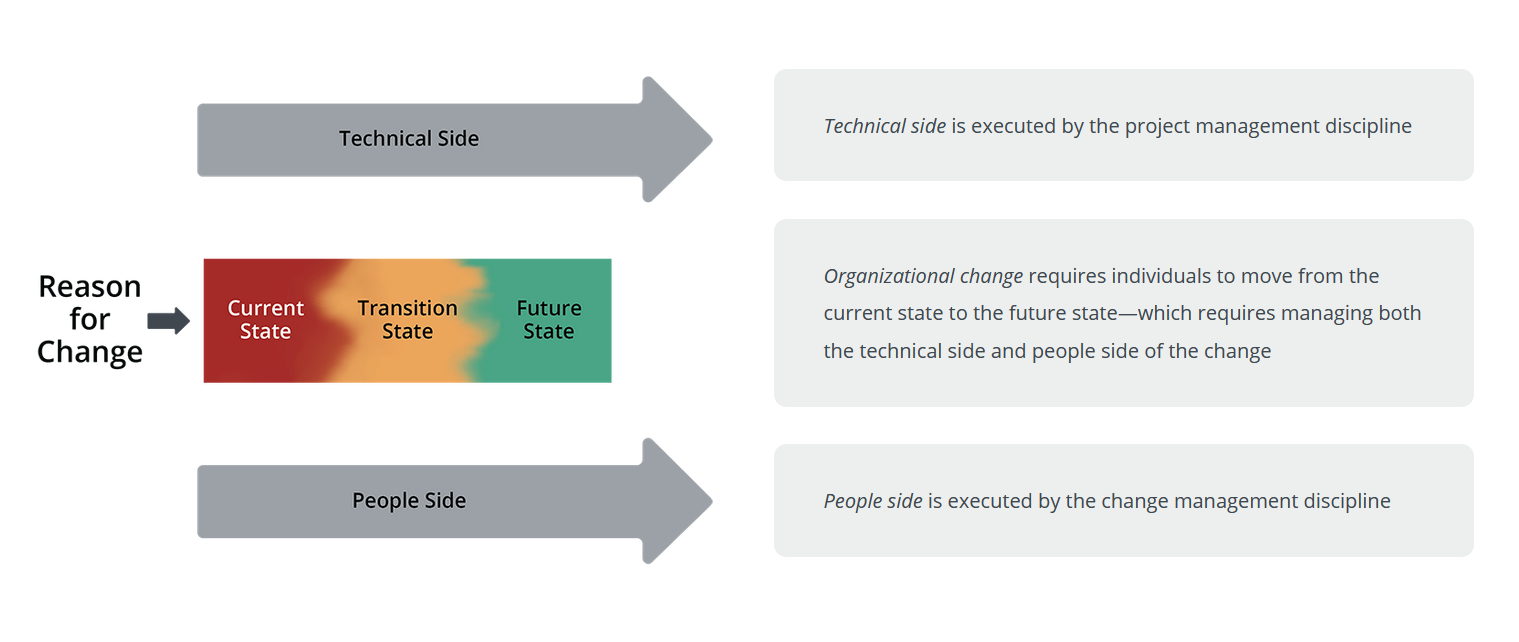 The main components of the Prosci Methodology
The Prosci Methodology is one of the most widely used approaches to change management in the world, and it continues to evolve. In response to practitioner feedback and changing customer needs, and to prepare for future change trends, we refreshed the methodology in 2021. The updated Prosci Methodology is more actionable and accessible, and we believe the enhancement will elevate client success in incredible ways.
Although the Prosci Methodology encompasses a variety of models, tools, assessments, processes and more, today it is comprised of three main components:
PCT Model – a simple but powerful framework for establishing and connecting the most important aspects of any successful change effort
ADKAR Model – a highly effective model for guiding individuals through the experiences—or elements—needed to make the change
Prosci 3-Phase Process – a structured, flexible framework for driving change at the organizational level