Leadership Program & Conference on
High Performance Healthcare Organizations

Innovative, Practical and Sustainable Transformation for Healthcare Organization
Overview
Recent studies show that the healthcare sector is the most dynamic and ever-changing sector in Saudi Arabia when it comes to policies, regulations, technologies and healthcare providers. In order to optimize and integrate all services provided in the health sector; emerging leaders in healthcare sector should keep up to date with the regional & global trends and industry competitive skills. Also, they should learn the latest management concepts and tools that focus on transforming leaders into successful senior executives to lead the ambitious  Saudi Vision 2030.

In this dynamic competitive era, visionary leaders
are required to transform the health sector and deliver innovative solutions that meet the needs of the present and predict those of the future.
Today, the focus in healthcare sector is more specific towards facing industry main challenges; patient-centered care, improving clinical outcomes, implementing health digital technology solutions, product innovation and transformation. These challenges will require new strategies on the part of governments and private healthcare players who need to constantly redesign care processes in order to improve quality.
Program Objectives
Focusing on healthcare leadership solutions, This High Performance Healthcare Organizations (HPHO) program provides skill building in the critical areas of complex leadership and management roles. Delivered in interactive discussions and combined with realistic case studies. This program is specifically designed to develop the healthcare leadership skills essential for achieving high individual and organizational performance.
By attending this 6 days HPHO4 program will help your organization wins the stunning benefits of learning the latest trends on how to boost the services provided, delivers the executives across the industry with the analytical and critical skills and comprehensive knowledge to develop relevant, data-driven healthcare solutions.
This program will be customized to support your organization's specific objectives, which may include the following:
Formulate both short and long-term strategies in the evolving healthcare scenario
Help your organization to respond proactively in the dynamic healthcare environment
Manage and implement TQM to reduce cost, improve efficiency and provide high-quality patient care
Understand the key factors of high-value healthcare organizations
Understand the core financial factors vital to the wellbeing of the organization
Develop benchmarking dashboards in order to control the performance of your organization
Use the most appropriate management style for every situation
Extended Program Benefits
Free Webinars (Pre/Post Program)
Pre-Program Online Assessments
One-on-One psychometric assessment and coaching by TalentQ.
Extensive readings of selected publications, books, and reports in PDFs
Networking with decision makers and subject experts
World's best-selling books
Executive 2.0 Coaching
Free Medical Check-up
Madinah Field Trips and Islamic History Museum
Complimentary Umrah (applies to international participants)
The evening session on practical Certification on EFQM, KPI & ADKAR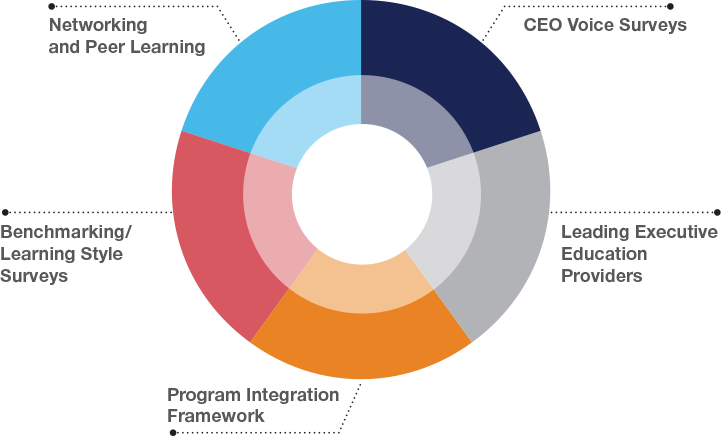 Program Design Methodology
A complete package for rejuvenation of your leadership skills!
MILE follows a unique and comprehensive methodology for designing its programs. Our innovative methods and use of proprietary frameworks will help you to address all aspects of business leadership and implement an agenda to enhance both your own and your organization's performance. We follow a cycle of program design and a standardized methodology to ensure the quality and rigor in our pedagogy offers more than just an academic curriculum.
Technology Innovation, Machine Learning & Artificial Intelligence: Myths and Realities
Prof. Gregory Sorensen
Supervisory Board of Siemens Healthineers, Former Professor, Harvard Medical School, USA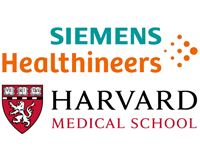 Patient-Centered Care Strategy
Prof. Salman Rawaf
Director of WHO, Collaborating Centre for Public Health Education and Training, Imperial College London,UK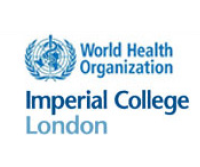 Dr. Osama Mosallam
TQM Dr. American University of Cairo | Dr. of Healthcare Management, Boston University, USA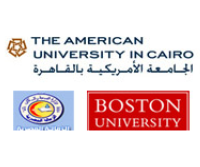 Strategic Planning & Performance Management in Healthcare
Dr. Mohamed M. Mahmoud
CEO, MILE, KSA
Wharton Alumnus, USA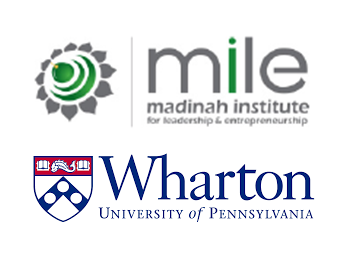 Managing Vital Technologies for Rapid Response in Healthcare Crises

Dr. Najib Azhar
Visiting Professor Biomedical Engineering Technology Former Dean Biomedical Engineering Barrett Hodgson University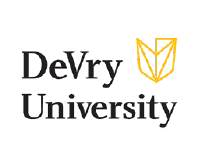 Closing Forum «Meet Leaders in Madinah»
Technology & Innovation in Healthcare
| # | Full Program without Accommodation (6 Days) | Conference Only (1 Day) |
| --- | --- | --- |
| Book & pay before 20 Feb 22 | US$ 3,950 | US$ 300 |
| Book & pay before 20 Feb 22 | US$ 4,350 | US$ 500 |
*** Full Program (6 Days) with Accommodation: US$ 5,350.
*** Kindly, request for the sponsorship package (group discount) to register more than five delegates.
INCLUSIVE OF
Program Registration Fee
Free Medical Check-up
One-on-One psychometric assessment and coaching
Madinah Field Trips and Visit to Islamic History Museum
Complimentary Umrah (applies to international participants)
If your registration is the full program (6 days) with accommodation, full accommodation at Five Star Hotel at the same program venue in Madinah Including: Bed and Breakfast, Lunch & Coffee Breaks
Note: It is imperative to apply early to this program because the pre-program assessments and readings begin 3 weeks before participants' arrival.
In short at MILE we offer a complete package for rejuvenation of your leadership skills!
Madinah Institute for Leadership & Entrepreneurship
Knowledge Economic City
King Abdul Aziz Road
P.O Box 43033
Madinah 41561
Saudi Arabia