Seminar Details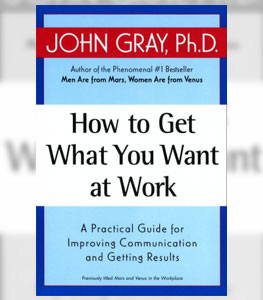 Practical Miracles at Work
Private Seminar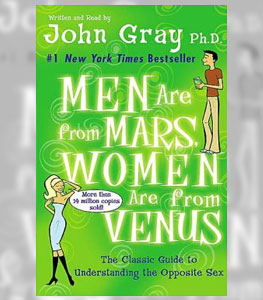 MEN are from MARS,WOMEN are from VENUS
Public Show
Morning Session
Practical Miracles at Work
Being able to understand the thought process and buying patterns of both your male and female clients provides you a tremendous advantage. Science recognizes men and women perceive and react to situations differently. Successful businesses recognize men and women make buying decisions differently. We now know these differences aren't stereotypes or created by environment; they originate from differences in the way male and female brains function. Dr.Gray analyzes the ways men and women misunderstand and misinterpret each other in the workplace, and he offers practical advice on reducing unnecessary conflict and frustration.
How to get what you want at work will:
Increase your profits by giving you the tools to make the sale and keep the client
Increase your performance by giving you the tools to improve communication, promote teamwork, and enhance working relationships.
Increase your productivity by providing a greater awareness and appreciation of the diverse characteristics within each of us – and how these differences can positively or negatively affect productivity.
Increase your effectiveness to overcome frustration and resolve conflict in difficult communication situations.
Increase your morale by utilizing interactive techniques that will promote respect and build trust.
Night Session
Men are from Mars,Women are from Venus
"Improving Relationships by Understanding How Men and Women Cope Differently with Stress" Why Mars & Venus Collide examines how traditional male and female roles have evolved, how these changes have increased stress levels in our lives, and how they affect romantic relationships. Gray explains how men and women naturally react to stress in vastly different ways and shows how without understanding Mars and Venus' differences, couples will experience unnecessary frustration. Backed by scientific research, Gray offers a clear, easy-to-understand program to bridge the gap between the two planets, providing effective communication strategies that will actually lower stress levels. He will also discuss extending the message to the community for global health and healing.