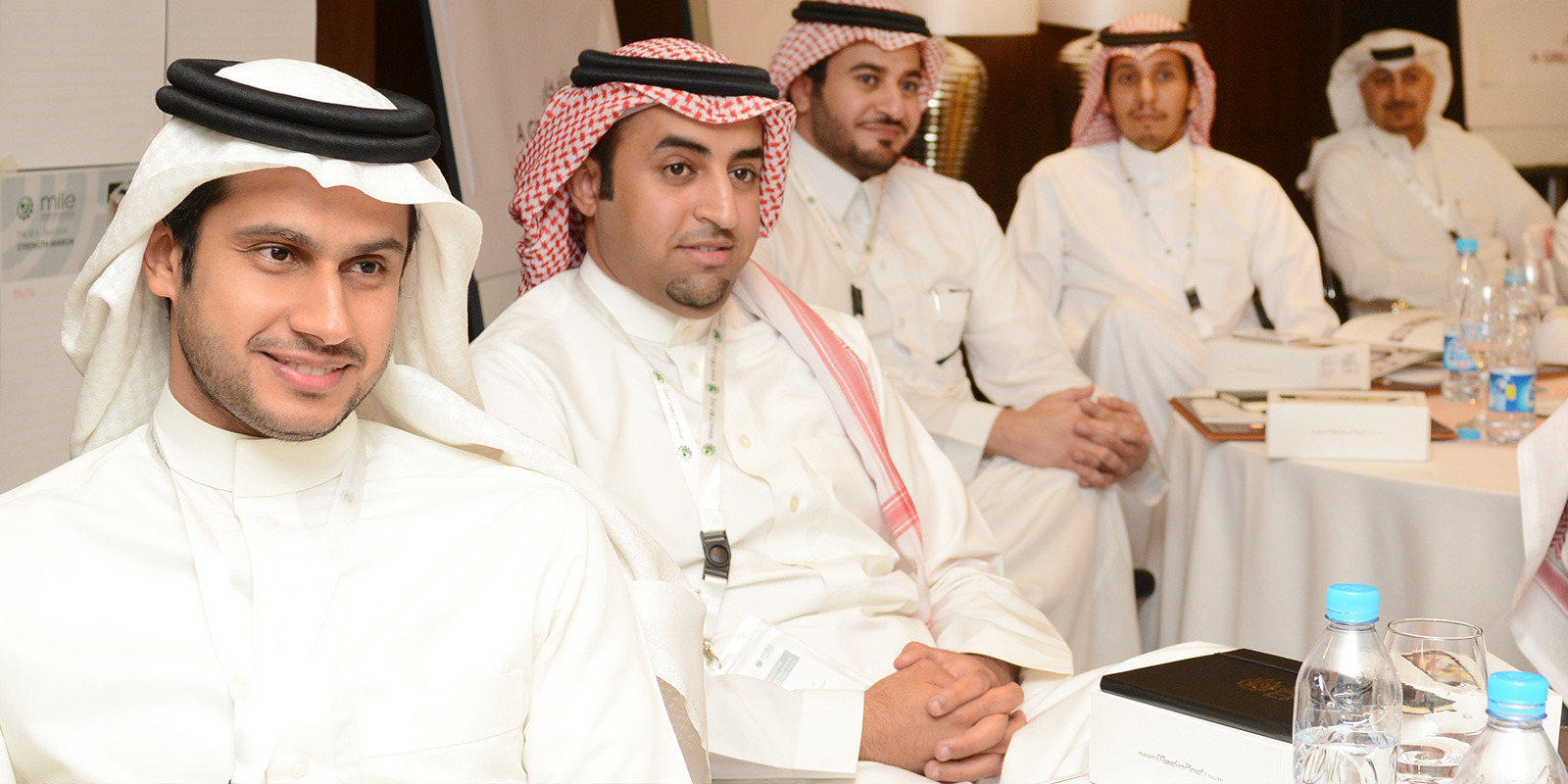 Situational Leadership
& Professional Coaching
Three-Day Program | 18 Hours
12 to 14 March 2018
Program overview
About the Learning Program
Leadership is essential to improve and develop employees' skills and behaviours in the workplace. It is a great retention tool through keeping employees motivated. This program focuses on leadership paradigms with emphasis on coaching as an essential element of effective leadership. It will provide delegates with the key strategies and skills of coaching; it will also help delegates to introduce a new "Coaching Culture" to their organizations

This program is designed for Managers and supervisors who are responsible for managing and leading teams to achieve company's and or Department's goals.

Throughout the three days, participants will be exposed to the important concepts and skills needed for leading, coaching and developing teams. Participants will have the chance to practice theses skills in roll plays and well-designed exercises.
CSR Program of

in collaboration with

Course Objectives
This three-day workshop will help participants:
To identify the key elements that influence the way we lead people
To highlight some of the most common mistakes leaders do
To learn how to give and receive feedback
To improve the ability of each leader to motivate his direct reports
To create an energetic work environment
To learn effective time management practices
To learn how to work based on priorities
To understand the value of coaching
To realize the role of the coach
To understand the coaching process
To know how to plan for coaching
To acquire the coaching and mentoring skills that help improve individual performance
To practice the behaviors of an effective coach
Overview Training Course Contents
Management versus Leadership
Coaching is about leading people. This part of the program will help participants understand:
The difference between management and leadership.
The Transformational Leadership.
The role of the manager in developing his team.
Meet your instructor
Dr. Ahmed Awad is a professional senior HR consultant and trainer. With more than 10 years in delivering HR Development programs and consultations in Egypt and Saudi Arabia Dr. Ahmad has conducted more than 50 Training programs on HR, Leadership, Management and Soft Skills in both Arabic and English languages

Dr. Ahmad obtained his bachelor degree in Pharmaceutical and Industrial pharmacy sciences from Mansoura University and MBA in Strategic Management and HR Management from German University in Cairo in the 2012 since then Dr. Ahmad has Occupied several managerial positions; former Regional HR Manager of Alamine Medical-Affiliation of Almaghraby Healthcare group.

Dr. Ahmad is an ISO 9001:2008 Certified Quality Management Systems; Lead Auditor
Training Methodology
This training session is designed in a way which considers the different learning styles of human beings and will provide the core knowledge and skills delegates should possess to perform an outstanding function. Participants will be engaged from the very first moments in a multitude of activities that matches their background. They will be enrolled in numerous training activities:
Individual Exercises
Group Discussions
Reading Activities
Role Plays
Video Clips
Tutor Presentations
Brainstorming Sessions
Delegates Presentations
Assessment Tools
Pre-training test, to measure the participant's knowledge level of leadership and coaching principles
Leadership style assessment tool, to help each manager understand his/her own style as well as other's styles
Coaching self-assessment questionnaire, to help each manager identify his/her strengths and weaknesses (Areas for development)
Coaching format, this tool might help and guide managers to implementing the coaching principles in the real practice.