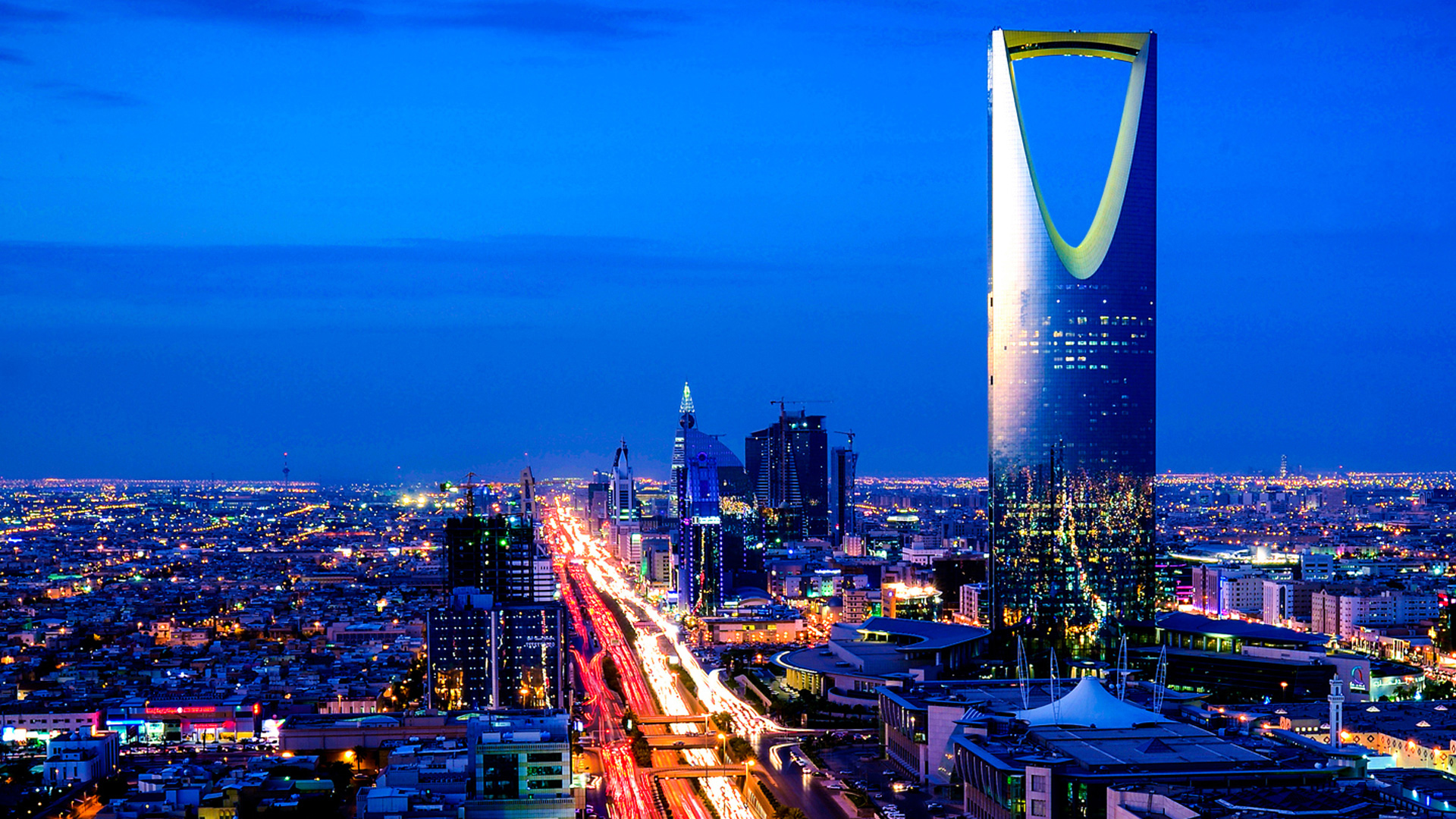 Certified Government
Performance Manager
22 – 26 February 2020
English ,Riyadh
P L A N • J U S T I F Y • M E A S U R E • E VA L U AT E • M A N A G E • R E P O R T • I N N O VAT E
The USA government regulations requires that all federal agencies should have a professional performance manager.
The Performance Institute offers the certification program in its head office in Washington DC.
Now for the first time in Saudi Arabia, you can become a Certified Government Performance Manager (CGPM). The certification program will be offered in Riyadh by the Institute's founder and director.
PROGRAM OUTLINE
OVERVIEW
The Performance Institute (PI), located in Washington DC the heart of US Government, was founded in 2000 and has quickly become a leading voice on performance-based management in government and non-profits. In fact, the White House Office of Management and Budget has cited the Performance Institute as "the leading authority on performance-based management in government." The Institute's work has also been cited in numerous policy initiatives for management improvement throughout various levels of The United States government. The Performance Institute provides timely advice and how-to methodologies to government and non-profit managers through six delivery methods: research programs, conferences, training, certification, policy forums, and consulting services.

Certified Government Performance Manager | CGPM
The US Government Performance and Results Act (GPRA) requires that all government agencies should appoint a Performance Improvement Officer (PIO) and specified his/her role and responsibilities in managing the agency performance cycle (item 200.12 of Circular No. A–11.). Over the past two decades, The Performance Institute has trained over 25,000 personnel and their stakeholders and grantees in the latest methodologies and best practices for measuring and managing performance. The Performance Institute offers the Certified Government Performance Manager (CGPM) program – the only recognized certificate program that comprehensively prepares government and non-profit managers to lead performance management initiatives within their agencies. The Institute's programs are also accredited through several continuing education bodies including Project Management Institute and National Association of State Boards of Accountancy (NASBA).
PROGRAM METHODOLOGIES
Strategic Planning: Utilize proven methodologies that work in local government to define Saudi Arabian priority goals (using customer and stakeholder feedback, strategic issue analysis, best practices, etc.) and cascade those goals to individual agency programs and functions.
Performance Measurement: Develop meaningful performance measures to track outcomes and management progress in delivering agency programs to citizens.
Collecting, Analyzing and Using Performance Data: Collect and report performance measurement information while embracing data analytics to better understand how to adjust and improve agency programs.
Program Evaluation and Performance-Based Budgeting: Learn how to develop and answer evaluation questions about program achievements. Take advantage of proven processes for evaluation planning, performance management, performance reviews and Performance-Based Budgeting.
PROGRAM OBJECTIVES
Attendees will be equipped with a common thought process and language strategic planning, performance measures, and program evaluation – in preparation for efforts to revise its Strategic Plan and drive use of performance management techniques at all levels.
Attendees will launch a disciplined approach to realigning resources – starting with alignment of programs to a Strategic Plan and continuing through both a performance measurement initiative and a performance budgeting effort.
Attendees will then sustain the use of performance management throughout the entire organization because they will have acquired skills in a "tool kit" that can be maintained and replicated as well as receive their individual Certified Government Performance Manager (CGPM) status.
Key Takeaways
Create clearly-defined mission and vision statements, organizational values, environmental analysis.
Align program mission and performance measures for greater results and the ability to prioritize resource effectively.
Identify the strategic elements and key lessons learned from building results-oriented programs.
Learn how to use organizational goals and objectives to develop appropriate performance measure.
Design effective performance measures to implement goals and strategies.
Structure and align key indicators using several popular methodologies.
Implement and manage through data to execute strategic goals and objectives.
Learn how to develop and answer evaluation questions about program achievements.
Take advantage of proven processes for evaluation planning, performance management, and program reviews.
Strengthen accountability to support organizational growth and progress, particularly for budget request justifications.
Utilize Evidence-Based Analysis to justify budget requests and secure grand funding while stimulating innovation.
Strategic Planning for Government
1 ½ Days
Module 1 – Connect Strategic Planning and Organizational Results
Discover why traditional strategic planning processes often fall short of delivering results because they lack proper strategy definition, program alignment, stakeholder buy-in, and data for performance measurement
Identify the characteristics and requirements of successful strategic plans
Module 2 – Defining Customers and Stakeholders for Agency Programs
Module 3 – Defining Mission and Outcome Goals
Module 4 – Design Outcome-Focused Strategies and Measures
Module 5 – Align Program Activities and Resources
APPLICATION SESSION – Goals and Strategic Assessment Questions for Saudi Arabian Programs
Performance Measurement for Government
1 ½ Days
Module 1- The 8 Keys of Effective Performance Management Systems
Understand the eight critical success factors for effective performance management systems
Module 2- Select Your Framework for Developing Measures (Logic Models, Balanced Scorecards, and more)
Module 3- Identify Measures for Outcomes and Intermediate Outcomes
Module 4- Down-Select to the Vital Few Measures
Module 5- Data Definitions and Setting Targets
APPLICATION SESSION – Devise Performance Measures for Your Agency Function
Data Analytics and Using Performance Information in Government
1 Day
Module 1- Collecting and Reporting Performance Data in Government
Helpful practices for collecting and storing performance information
Increase data availability and make sure the date is readily accessible
Creating performance reports for public use
Reporting data internally – options for visualization of data
Module 2- Managing Data Quality
Module 3- Fundamentals of Data Analytics in Government
Module 4- Data-Driven Performance Reviews in Government
Program Evaluation and Performance-Based Budgeting
1 Day
Module 1- Focus Your Inquiry: Understanding how evaluation affects program assessment and contributes to management
Learn basic evaluation terms
Explore the basic steps in an evaluation
Module 2: Discover key tools through the Logic Model to understand your program and plan your evaluation and Evidence Based Analysis
Module 3- Continue to Focus Your Inquiry and develop evaluation questions
Module 4: Develop Indicators to answer evaluation questions
Module 5: Consider contextual issues that can influence assessments of program effectiveness
Module 6: Develop your Evaluation Plan
Module 7: Implementation of your evaluation plan-collect data
Module 8: Interpret and analyze the data
Module 9: Principles of Performance Based Budgeting
Speakers Overview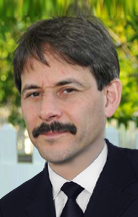 Marc D. Berson, PMP, CSSBB
Performance Institute – Senior Fellow
Marc Bersonis a Senior Fellow, Researcher and Instructor at the Performance Institute. He is a certified as an Advanced Government Performance Manager (AGPM), and also holds a volunteer position as the Chairman of the Government Division in the American Society for Quality (ASQ). Mr. Berson has over 30 years experience as a program director, practitioner, advisor and instructor of strategic planning, business case analysis, performance metrics development, business process reengineering, lean six sigma (LSS), performance improvement, quality assurance, workforce analysis, organizational efficiency, work measurement, staffing standards, workforce modeling, project management, acquisition strategy and support, strategic sourcing, and related management consulting initiatives.
Applying six sigma, industrial engineering and statistics principles and techniques, Mr. Berson has directed study teams in data collection and analysis for many public organizations (large and small) including Federal, State and Local levels of government, as well as other entities. He has reengineered processes, designed performance metrics and determined appropriate staffing to improve efficiency, effectiveness, and productivity for a large variety of levels and functions in countless organizations.  Mr. Berson brings focus on aligning performance requirements to an organization's mission, vision, and strategic objectives. Some of the clients Mr. Berson has supported include:
Department of Veterans Affairs
Federal Aviation Administration (FAA)
Department of Transportation
Internal Revenue Service / Treasury
State Department
Department of Energy (DOE)
Howard, PG, Frederick County Governments
DoD - US Army, US Navy, US Marines
NASA
NOAA
US Forest Service
Health and Human Services (HHS)
Fish and Wildlife Service
State of Texas
Mr. Berson is a subject matter expert and instructor in the entire life cycle of procurement – from procurement strategy to solicitation development to contract administration to quality assurance. He also specializes in alternative methods of sourcing (e.g., outsourcing, competitive sourcing, strategic sourcing, shared service agreements, etc.), survey instruments, benchmarking, best practice analysis, cost analysis, etc. Mr. Berson has provided training to hundreds of government personnel.
Some key accomplishments include leading department-wide workforce planning efforts (including demand analysis, supply analysis, guidance, training, etc.) for the Veterans Affairs; directing the development of predictive workforce staffing models for the Federal Aviation Administration (FAA) for almost 10,000 Air Traffic Controllers; leading a business case analysis for the FAA which resulted saving $2 billion, realizing a 1500% ROI.
Mr. Berson has served as a Director and Editor for the Institute of Industrial Engineers (IIE) Society of Work Science. He currently serves as Chairman and Newsletter Editor in the American Society for Quality (ASQ) Government Division. Mr. Berson presented "Sustaining Performance Improvement in the Government" at the ASQ World Conference. He authored an article entitled, "Can Transparency Help Government Continuously Improve Performance?," and authored or contributed to several articles related to performance management and improvement (published in GovExec).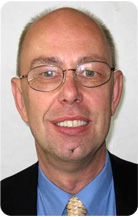 Paul Trampert
Director
Cost and Performance Integration

Paul Trampert, PI's
Director for Budget, Cost and Performance Integration
, has over
40
years of leadership and management experience, including
executive-level advisory
in both the
United States
and
23
countries throughout the world. He has extensive experience, of which he held the role of
Department of the Army Inspector General
, designing, implementing, evaluating and integrating budget, cost and performance management systems to improve governance.
He has conducted program analysis on behalf of the House Committee on Appropriations. Paul's vision for consulting is to bring real-world application of innovative thought tempered by experience, and to build capacity to continue innovation in each organization he serves.
Paul has supported primarily government clients, but also has provided cost, budget and program analysis services to the World Bank Group, the Global Environment Facility, and several commercial firms. His training, consulting and coaching engagements have taken him throughout the United States and Canada, as well as to the Middle East, Africa, Europe, and East Asia; his primary customers have been mainly Chief Financial Officers, Installation Commanding Officers, Parliamentarians and Members of Congress and their senior staff.
He has frequently presented emerging cost, budget and performance concepts at venues such as the Canadian Association of Management Accountants, the Potomac Forum, the Consortium for Advanced Management-International, the Society for Logistics and similar professional organizations.
Among his many services and accomplishments are three that demonstrate Paul's dedication to innovation. First, he led a small team that authored the cost recovery methodology becoming most widely used in the US Federal Government today. In the past, Government cost accounting practices set fees and cross-servicing agreements on historical cost, sending organizations' reimbursable programs into a tailspin and unable to support current needs. Paul's methodology changed that by focusing on future costs and demands, thus increasing the likelihood that revenues would be there when costs are incurred while still complying with OMB guidance. Second, Paul had the privilege of helping the State and Entity Parliaments in Bosnia-Herzegovina pass convergent Audit Committee legislation; the Republika Serpska assembly chair remarked that this accomplishment constituted the first time the three bodies have been able to achieve convergence in legislation. Finally, Paul designed and provided the quality assurance regime to a nation-wide municipal level effort to implement Activity-Based Costing (ABC) within each municipality in the Republic of Uruguay that allowed the Ministry of Planning to compare performance across the republic.
Paul is also the co-author of "The Closed Loop: Implementing Activity-Based Planning and Budgeting."
Credit Hours
(30 CPE and PDU credits)
Upon completion of your certification, you will gain both a professional distinction and academic credit. The Performance Institute has been reviewed and approved as a provider of training by the Project Management Institute (PMI)® and accredited through the National Association of State Boards of Accountancy (NASBA). Attendees of Performance Institute programs receive 30 CPE and PDU credits - which covers accounting/financial management and project management continuing education requirements for certification.

Certified public accountants must earn Continuing Professional Education, or CPE, credits to maintain their CPA licenses. CPAs receive certificates of attendance that indicate the number of CPE credits, format of the CPE, and title and practice area of the CPE.
CPE requirements ensure that individuals holding CPA licenses remain knowledgeable about and current on developments in the industry.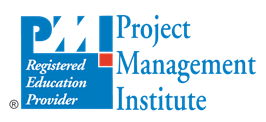 For all PMI certifications except the CAPM®, you'll need to follow the Continuing Certification Requirements (CCR) program and earn professional development units (PDUs.) The goal is to ensure that your certified competencies stay relevant and up-to-date.
PROGRAM INVESTMENT
SAVE USD 850 BEFORE 25 Jan 2020
US$ 3,950
SAVE USD 1800 For Groups 3+
US$ 4,200
For more information
Mr. Khaled Saeed
Program Manager
ksaid@mile.org
For Corporate/Group Rates
Call or WhatsApp +966553619327