Leadership Program & Conference on
High Performance Healthcare Organizations

Innovative, Practical and Sustainable Transformation for Healthcare Organization
Overview
Recent studies show that the healthcare sector is the most dynamic and ever-changing sector in Saudi Arabia when it comes to policies, regulations, technologies and healthcare providers. In order to optimize and integrate all services provided in the health sector; emerging leaders in healthcare sector should keep up to date with the regional & global trends and industry competitive skills. Also, they should learn the latest management concepts and tools that focus on transforming leaders into successful senior executives to lead the ambitious  Saudi Vision 2030.

In this dynamic competitive era, visionary leaders
are required to transform the health sector and deliver innovative solutions that meet the needs of the present and predict those of the future.
Today, the focus in healthcare sector is more specific towards facing industry main challenges; patient-centered care, improving clinical outcomes, implementing health digital technology solutions, product innovation and transformation. These challenges will require new strategies on the part of governments and private healthcare players who need to constantly redesign care processes in order to improve quality.
Madinah Institute for Leadership & Entrepreneurship
Knowledge Economic City
King Abdul Aziz Road
P.O Box 43033
Madinah 41561
Saudi Arabia
CSR SPONSOR
SPONSORS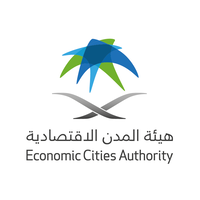 INITIATIVE