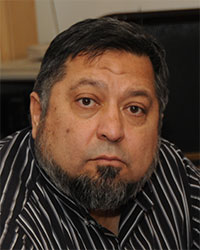 Professor and Associate Dean, External Programs
LUMS University, Pakistan Dr. Jamshed Hasan Khan has over twenty seven years of teaching, executive training, and management consulting experience. Dr. Khan has assisted various Fortune 500 and multinational companies improve their international competitiveness by developing customer centric culture, enhancing their supply chains and achieving customer delight.
In addition, he has assisted international clients with various executive development programs including, Developing Customer Centric Culture, Leadership and Team Building, Leadership Development, Managing Change, Planning & Strategy Development, Total Quality Management, Supply Chain Management, Management of Services, Project Management, Problem Solving and Decision Making, Operations Management, and Business Reengineering.
He has published several research papers in international journals and has also published a book titled "Achieving Competitive Advantage in Pakistan's Knitwear Garments Industry". He is also a certified system professional from USA.
Academic Qualification: -
PhD - Doctor of Philosophy from University of Texas at Arlington
MBA - Master of Business Administration, University of Texas at Arlington
MSIE - Master of Science in Industrial Engineering from University of Texas at Arlington
BSME - Bachelor of Science in Mechanical Engineering, University of Texas at Arlington