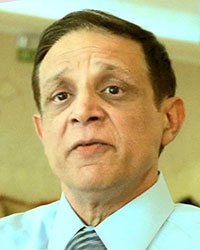 President - Integnology Corporation
Stanford University, USA
Prior to assuming these roles with Integnology, Mr. Ali was president and chief executive officer of Fujitsu America. He successfully orchestrated mergers of various subsidiaries of Fujitsu to form Fujitsu America which provides Information Technology based business solutions. His contributions at Fujitsu include building an effective executive team, revamping the sales structure, and developing a world-class supply chain. Mr. Ali has broad experience in all facets of business and operations. Prior to joining Fujitsu, he spent over 20 years at Amdahl Corporation where he held senior management positions including Vice President of Operations, Vice President of Customer Service and Chief Financial Officer of Amdahl Global Services. Mr. Ali graduated summa cum laude from Princeton University where he received a bachelor's of science degree in electrical engineering and computer science. He obtained a master of business administration from Harvard Business School.