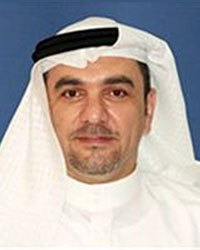 Director of Academic Affairs
Dubai School of Government, UAE
Dr. Bassem Younes is Director of Academic Affairs at Dubai School of Government. He has a combined American and British educational background in Civil Engineering culminating with a PhD and DIC from the prestigious Imperial College of London awarded in 1990. Dr. Younes brings to DSG a wealth of experience in academia where he contributed to several academic and international events and publications in his capacity as an Associate Professor at the University of Sharjah. Whilst at UOS He was personally responsible for setting up the first regional branch of IAESTE in 1999. In the area of research he has presented a number of refereed technical papers in national/international conferences and professional journals. He has also authored a number of well received commissioned reports. He was designated a Distinguished Visiting Professor at University College, Florida Institute of Technology in 2005. Dr. Younes has acted as a consultant to several higher education institutions in the UAE in developing/implementing processes and plans for licensure, accreditation and institutional effectiveness as well as guiding those institutions through governance and administrative procedures used in publicly-supported higher education bodies to achieve institutional licensure and program accreditation. Amongst the many institutions he contributed to setting up is the British University in Dubai where he was involved from inception to licensure and the accreditation of the first programs offered when the University started.