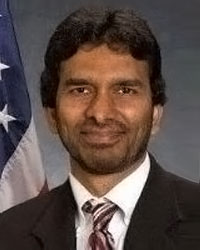 Professor of Marketing
University of San Francisco, USA Dr.Mohammed Nadeem is a "Fulbright Specialist", Professor of Marketing / Management & an International Speaker on Strategic & Global Marketing Management / Leadership focused on linking business strategy to marketing strategy with Customer Intimacy / Consumer Behavior from a Digital Marketing / Social Media perspective. Professor Nadeem believes in preparing leaders to contribute lasting value to all types of organizations, in all sectors, and wherever there are opportunities to make a positive difference for business and society. Dr. Nadeem's research explores customer loyalty and satisfaction issues, and how social media impacts the decisions of consumers, and how firms can market their products and services more successfully.
Dr. Nadeem teaches MBA and PhD courses in Marketing Management / Leadership, Global Marketing, Consumer Behavior, Marketing Strategy, Multi-Cultural Marketing, Marketing in Emerging Economies and Case Method Workshops. Dr Nadeem's research has won several awards including the distinguished Scholarship Award, prestigious Professoriate award and and Best Research Paper Award. Professor Nadeem serves as a reviewer for American Marketing Association & Association of Consumer Research and has consulted for clients in Education and High-tech industries in US & Middle East (Bahrain, UAE) and Saudi Arabia (MILE, Qassim U, & Jazan U). Dr Nadeem has worked as a Program Manager of Marketing and Business Development for over ten years at Lockheed Martin and Western Digital Corporations, Silicon Valley, CA.
Dr.Nadeem holds PhD (Business) from UIU,Cincinnati,Ohio and PDP (Marketing) from Harvard University, Cambridge, MA.He is a US Citizen and lives with his wife and children in Santa Clara,California, USA.
Research Streams:
Leadership in Marketing
Strategic Marketing Management
Linking Marketing Strategy to Business Vision/Business Strategy
Social Media/Digital Marketing & Consumer Behavior Marketing
Customer Satisfaction, Customer Loyalty, CRM & Branding
Emerging Markets,Corporate Social Responsibility
Case Method / Case Writing Workshops
Experienced MOOC's / Online Course Management:
Blackboard, eCollege, iLinc, WebCT, and LEARN (Moodle). etc